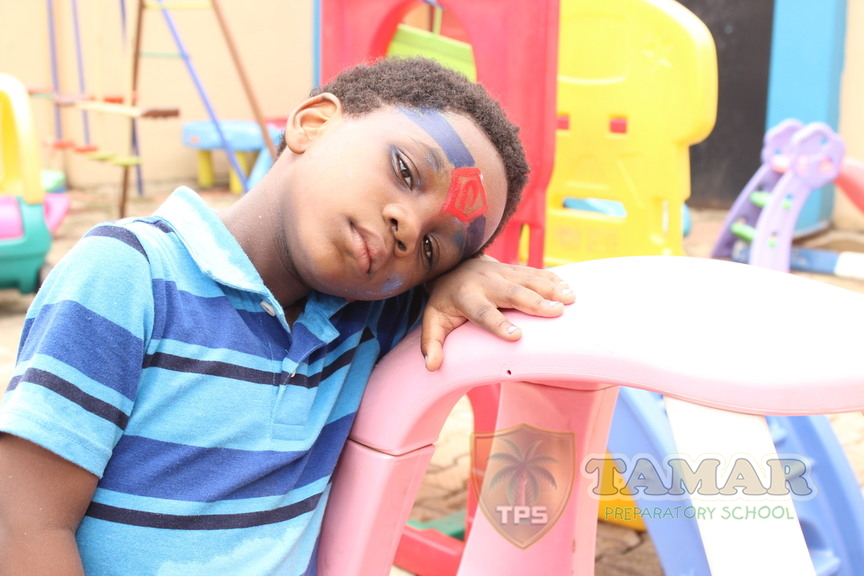 Playground At Tamar
Whilst exploring and investigating within the outdoor space the children can feel safe and secure alongside their practitioners and aunties (experienced maid) as they also join in with the children's activities and games. The children will also have freedom and independence to play either on their own or with their peers.
Early Years Foundation Stage Curriculum

Personal Social And Emotional Development
The outdoor area is a place children enjoy socialising with each other; they also show the ability to understand their needs by communicating with their practitioners or peers.
Communication, Language And Literacy
The children can enjoy mark making on a large scale, there are large black and white boards available for the children to be artistic and practice their shapes and sounds. The practitioners also encourage the children to sing lots of different nursery rhymes whilst playing and the children may learn new play ground games which involves the children working together as a team.
Problem Solving Reasoning And Numeracy
Whilst exploring within the sand pit area the children learn a number of skills, such as filling and emptying cups, this teaches children the understanding of quantity. Children also enjoy creating all types of shapes with the equipment and tools provided.
Knowledge And Understanding Of The World
Children exploring and investigating their natural environment is the best way for them to use their natural senses. Such as, hearing a noise in the sky, looking up and seeing an aeroplane, the child shouts whilst pointing to the sky "look aeroplane" or children may enjoy sitting on the grass looking for different types of insects, they may attempt to hold a lady bird or ant.
Physical Development
Within the outdoor area children can enjoy riding different types of three wheeled bikes, being physical on the climbing frames and splashing around in the pool with lots of different water toys.
Creative Development
We have created a music station outside for the children to enjoy making lots of noise and for them to understand different types of sound. The music station also encourages movement and everyone can join in with singing lots of different types of nursery rhymes. The outdoor environment may also encourage the children to develop their imagination through imaginative play.