Admission Into Tamar Preparatory School
The school office is the first point of contact for potential entrants. The Administrative Personnel will be pleased to show you around and explain to you the school admission process.
As part of the policy in Tamar, priority is given to the siblings of returning students.
Entry may be granted at any age, but this is subject to the available vacancies in the classes.
Children are usually admitted into a specific class on basis of age.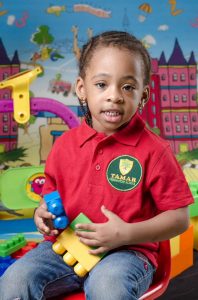 Admission Requirements
We at Tamar Preparartory School believe settling a baby/toddler into the nursery gradually benefits the child in the long run and gradually implements change of routine in a positive manor. We also require parents/guardians to drop and pick up their child from the nursery; we do not take any responsibility of travelling with children under 2 years of age for a long length of time.
Admission Is Granted On The Basis Of
Children should be 3 Months and above.
The parents/guardians are required to fill an application form in the nursery.
We also prefer to meet the child before the admission process is complete; this helps the child become familiar with the teachers, caregivers and the nursery setting itself.
Documents Required
The child's birth certificate
ID, Residential proof of the parents/guardians
One passport size photo of each parent/guardian
Four passport size photos of the child